News
Song of Fire (working title of the trilogy)
The first volume of "Song of Fire" has been published in Danish. An English translation is underway - keep an eye on the page for updates about when it will be ready for purchase and on Twitter for regular updates on the process. Or sign up for the newsletter at the bottom on this page
"A really good, exciting fantasy" - review in Danish (Sus' bogblog)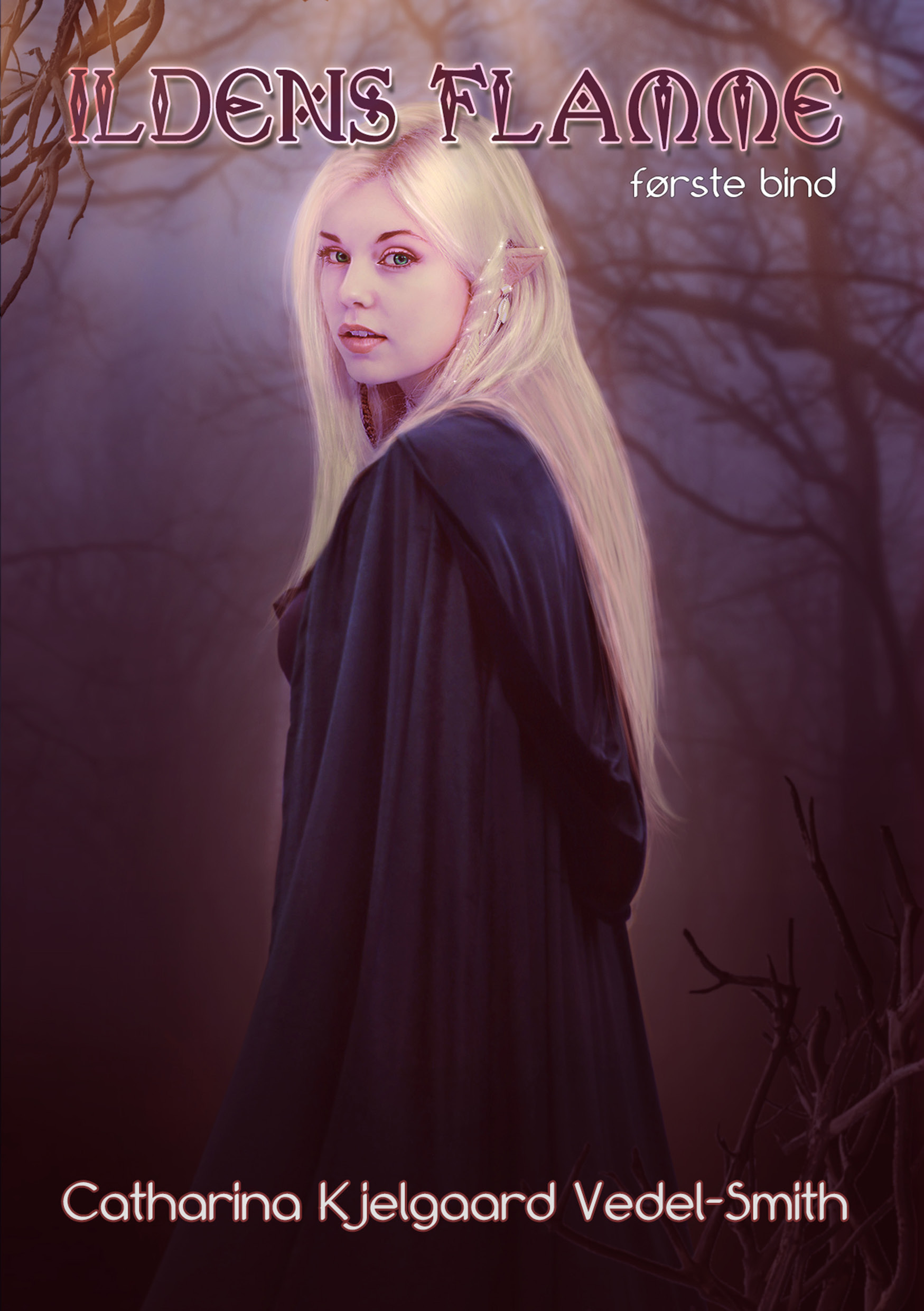 First volume in the serie "Song of Fire".
Teaser on the back of the book (in Danish so far - when the English translation is done, this will be updated accordingly, for now it is a crude translation of the Danish teaser):
"Hold on Ainua! Remember! You're a cleansing fire, burning the illness away and leaving a healthy, clean body," Silas repeated for her. Sweat from fear was starting to drip from his forehead.
Ainua is a healer and already in an early age, she shows great talent for it. The village she grows up in, lies near a big, dark forest - and everyone knows that forests are dangerous.
So why does Ainua feel drawn to it?
The plot in general (no spoilers):
"The Fire's Flame" is set in the land of Trifolium, where we meet our protagonist Ainua, who is a young senara, in a small village by the name of Cir.
Ainua turns out to be a healer and has great talent for this magical area. In the first part of the book, we follow Ainua's childhood and development with healing. But evil powers lures in the darkness and the forest by Cir has a drawing effect on Ainua - and everyone knows that forests are dangerous.
In the second part of the book, evil powers has been at large and Ainua leaves her village. She meets a world, that is far bigger than the village she grew up in and discovers, that evil has many kind of faces. So when new evil powers threats her new home, Ainua cannot stand by and watch - she chooses to act and this leads her to an adventure she will never forget ...
"The Fire's Flame" is a fantasy-book filled with magic, excitement and action - and it is for readers from the age of 14 years and older.
Can be bought in Dansih as an e-book at Saxo.com and Google Play:
Free readersample in Danish.
Do you want to know more about the story, before you buy the book, you can get a free reading example from Google Play:
Reader-reviews
You can also read the Danish reader-reviews on Saxo.com here and on Goodreads.com here.
Reviews from book bloggers can be read at Sus' bogblog here, Benedictes Blog here and Læsehest med Fantasy here.
Buy
Or you can buy the Danish book directly from the website here:
Price: 199,99 DKK
Shipment outside of Denmark is 74 DKK (shipment will be handled by Postnord) - if you buy for at least 500 DKK, the shipment is free.